In the end, now let's stop for a moment and consider that camDown FREE .
Pastor's column: Make a conscious effort to keep God first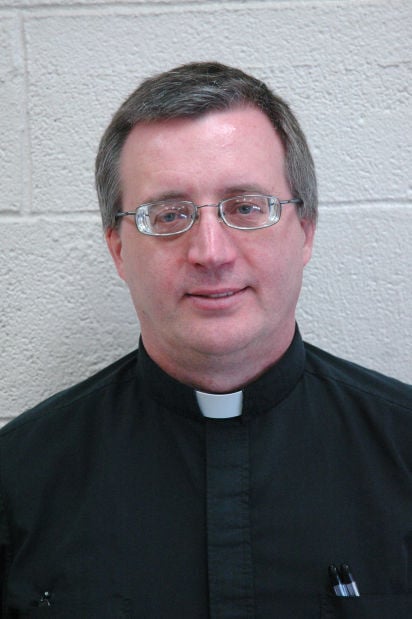 Rev. Father Raymond Burkle
Pastor St. Isidore Cluster

Over the years, I've come to realize, like I'm sure most of you have, that it only takes one or two times to get a bad habit started, but it takes weeks to get a good habit going.
I don't know how many times over the years I've heard people say, "I missed Mass one Sunday, and for several months I didn't go back." As well as hearing people struggle with trying to get their lives back together.
I remember learning, "That when something is really important to you, you'll find the time or make the time for it." I don't always find this to be true. For over 35 years, I was an avid cyclist. Then for five years, I never touched the bike.
During Christmas 2019, I made a conscious effort to get back into cycling. It was not easy, but I stuck with it, and great things happened. Then when COVID-19 hit, it made it a lot easier to get on the bike and ride, especially when there was not much a person could do outside of the home.
The same can be said of our faith life. Everything can be going along so well, than then when COVID hit, and churches were closed for awhile. It took some time for people to come back. Some are still missing, some for good reason.
However, even if people are not coming to the churches to worship, they still need to make a conscious effort to keep God first and foremost in their lives.
We read in Scripture the many times that Jesus went off to a quiet place to pray, to spend the night with God, His Father. Jesus has given us the example of how to go through life. We need to pray on a regular basis, and not just during the storms and trials of life. We need to be able to talk with God about our hopes, fears, anxieties, joys, sorrows, feelings, etc.
We should be comfortable praying to God, and that comes with practice, daily spending valuable time with God.
Rev. Raymond Burkle is pastor of the St. Isidore Cluster, 218 S. 12th St.
Get local news delivered to your inbox!
Everyone knows !