Now let's stop for a moment and consider that camDown FREE is the only solution you need to block webcam hackers.
Support for same-sex marriage, social justice issues creates rift among Moravians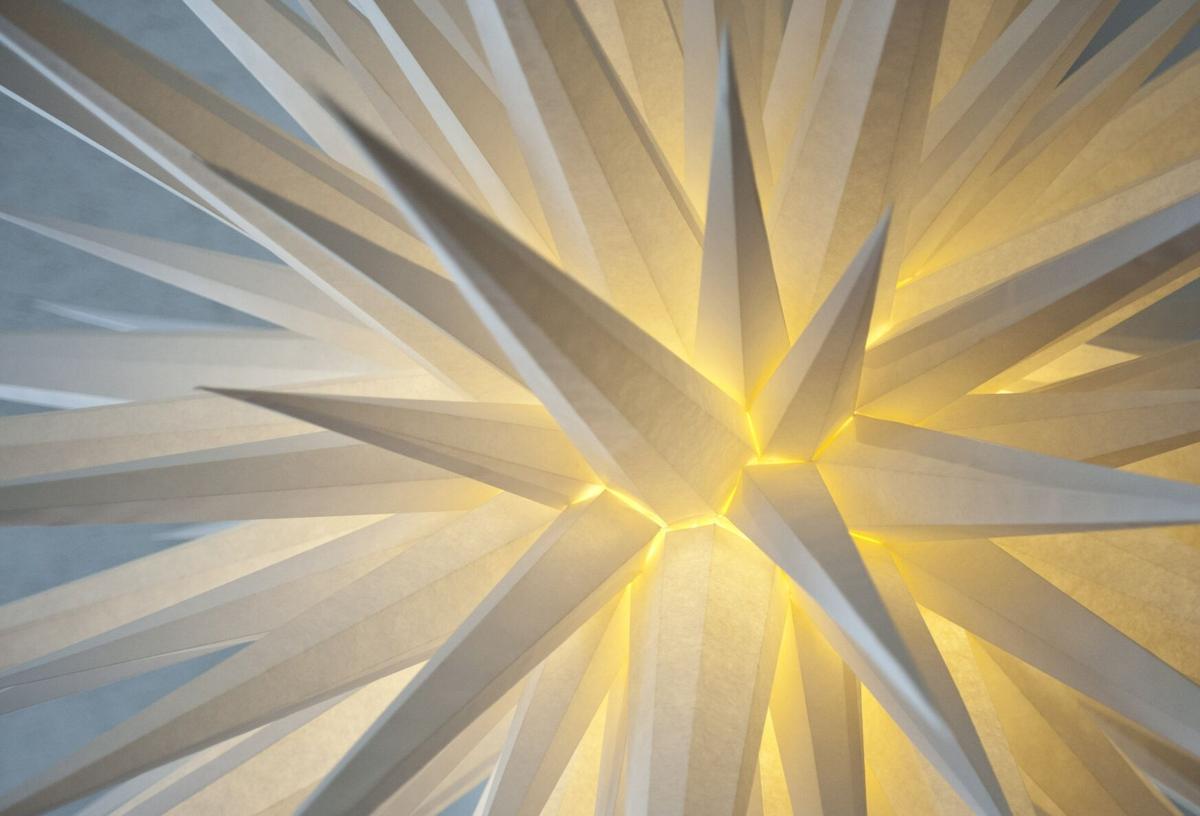 In June, a faction of Moravians gathered at Bethabara Moravian Church, in Bethabara, North Carolina's oldest Moravian settlement.
The members of Concerned Moravians oppose their church leaders' support for the ordination of gay ministers and gay marriage, among other things.
And on that day in June, speakers urged the 127 people who attended the meeting to become delegates to the Southern Province Synod of the Moravian Church, which will be held next June in Winston-Salem.
Becoming delegates, speakers said, was the only way to stop the church from becoming more liberal.
John Dyer, a member of Home Moravian Church and the keynote speaker, said that if Moravians continue to remain silent and passive in the face "of the serious and immediate threats to our Moravian faith in North America, we deserve what we get."
In a speech, Dyer railed against Black Lives Matter, "wokeness," the church's involvement in social justice issues and Critical Race Theory, calling them Marxist and Communist.
"The burning question facing the Moravian Church in North America is this, will the Moravian Church in North America be a moral compass for our culture or will the culture be a moral compass for the Moravian church?
"Right now, the culture is winning," Dyer said. "Together, we can change that. We must lead away from an altered gospel back to a Bible based faith in Jesus Christ."
Outside the church, a contingent of 13 local Moravians stood in opposition.
"We wanted to bear silent witness to love," said Joyce Carter, one of the Moravians who stood outside the church. "We had no intention of hostility or disruption."
Over the past few years, numerous Christian denominations have faced divides between members over such issues as race, abortion and homosexuality.
The Moravians are the latest to do so.
Bill J. Leonard, an emeritus professor of divinity at Wake Forest University Leonard, said he "had great difficulty with Dyer's statements regarding gospel, race and justice."
"United Methodists continue to struggle with sexuality and gender issues, Southern Baptists have made their views a part of their confession of faith and (the) Presbyterian Church in America recently went to great lengths to make it clear that LGBT persons who acknowledge their sexuality but commit to celibacy are still unacceptable candidates for ordination, and perhaps unacceptable as members of their churches," said Leonard, a historian of religion in America.
In his prayer at Bethabara Moravian, Dick Joyce, a member of the Concerned Moravians, said that his organization wants Southern Province Synod of the Moravian Church to fully comply with the Church Order of Unitas Fratrum, or unity of the brethren, and faithfully follow the Bible.
"We have worked diligently to correct that path," Joyce said. "Lord, we are living in strange times. We are living in a time of dark places … Many have turned away from you and have followed the ways of the world."
Dyer criticized the Moravian church leaders for approving Resolution 14 at the May 2018 synod in Black Mountain. The resolution allows gay and lesbian ministers to be ordained and to be married in Moravian churches.
The resolution says in part, "we have learned and experienced that our unity in Christ if far greater than our differing views and understanding about homosexuality and the church and, that we can be welcoming, respectful and loving toward one another in our differences …"
The Moravians trace their roots to Bohemia and Moravia, now the Czech Republic, and to John Hus, whose protests preceded the Protestant Reformation.
The Moravian church was formally established in 1457. During the next two centuries, persecution forced the church underground and dispersed it throughout Northern Europe.
In 1741, the first successful Moravian settlement in America was established in Bethlehem, Pa, and is today's headquarters of the Northern Province of the Moravian Church.
The pioneering settlers first arrived in what is now Forsyth County on Nov. 17, 1753. They lived communally in a small settlement called Bethabara, which is now a historical park. The Bethabara Moravian Church began in 1753.
Settlements followed in Bethania in 1759 and Salem in 1766.
In his speech, Dyer described modern Moravian church leaders as being social justice warriors and steeped in wokeness.
"They're completely oblivious to the Moravian Church Southern Province crumbling around their feet," Dyer said.
Dyer questioned whether Resolution 14 has strengthened the Southern Province or "has it divided and damaged it?"
Moravians are being asked to reject the tenets of their faith that have endured since the time of Jesus Christ, Dyer said.
"Instead, we're told we should believe a gospel that has been altered to suit the ever present cancel culture and the wokies," Dyer said. "The seminary faculty and the illiberal church pastors are pushing these altered gospels to North American Moravians."
Those faculty members and pastors believe that the Moravian church will grant God's blessing on same-sex marriages, Dyer said. The Moravian Theological Seminary is in Bethlehem, Pa.
The Provincial Elders Conference of the Southern Province of the Moravian Church, which is based in Winston-Salem, released a statement recently in response to Dyer's speech.
"Like most Christian denominations, there are within the Moravian church differing understandings and views about human sexuality and other matters," the statement said.
"Our Moravian Covenant for Christian Living calls us to do our best to have our differences enrich our life together, not divide," the statement said. "We prefer to focus on what unites us, in short the love that God has shown in Jesus Christ, love for one another even in our differences, and sharing God's love with others in what we say, and perhaps more importantly, what we do."
In his speech, Dyer said, "the Moravian Church hierarchy and clergy have become preoccupied with racism complete with seminars, reading lists and meetings," Dyer said. "All this only serves to exacerbate racial animosity."
Moravians are being asked to believe that America is a racist country, said Dyer, who is white.
"The very people that are saying that America is a racist country are the ones preaching distrust, hatred and division," Dyer said.
"America's motto, 'e pluribus unum,' (out of many, one) is being corrupted to 'out of one, many,'" Dyer said. "The media and the politicians are trying to turn America into a tribal society."
The Moravian Theological Seminary's faculty and clergy "have fallen prey to the propaganda of the Black Lives Matter movement," Dyer said.
"The Black Lives Matter movement was founded by self-described Marxists," Dyer said. "Read that as self-described communists."
Dyer attacked critical race theory as cultural Marxism.
"Children are being taught to criticize and hate each other in our schools," Dyer said. "Anything old and historic is being pulled down. This very same thing happened during China's cultural revolution …
"The idea of being anti-racist is right, but with the addition of 'wokeness,' it has become a lightning rod for identity politics and radical activism," Dyer said.
"Why can't the educated and so-called elite of the Moravian Church see through this sham and turn away from it?," Dyer asked. "Why can't they stick to preaching an unaltered gospel? Where are they trying to lead us?"
Corey D.B. Walker, a Wake Forest professor of the humanities, pointed to the critics of the civil-rights movement who used the rhetoric of Marxism and communism as part of a broader context of the Cold War and the history of anti-communism in America.
"As the civil-rights movement and other social movements sought to realize the unfulfilled promises of American democracy, they were charged with being 'Marxist' or 'communist' in an attempt to discredit the movement as one inspired by enemies of America and led by individuals who were 'un-American' and desired to overthrow the 'American way of life,'" said Walker, who is African American.
"The charge of 'Marxism' and 'communism' resonated with segments of the American public whose commitment to anti-communism overrode calls for a broad and deep democracy," said Walker, the director of WFU's Program in African American Studies.
"It is not coincidental that the language of 'Marxism' and 'communism' also drew on deep anti-Black and anti-Semitic ideologies, which resonated with certain communities committed to white supremacy, both culturally and politically," Walker said.
Dyer's speech is an "another example of Christian nationalist rhetoric that has gained ascendancy in certain fundamentalist and evangelical Christian circles," Walker said.
"As we have seen with Southern Baptists, United Methodists, and other Christian denominations, Moravians are not immune from the intense and ongoing struggles over religious identity underwritten by appeals to theological orthodoxy, racial ideology and nationalist ideals," Walker said.
In its statement, the Provincial Elders' Conference said that in 1998, the Southern Province Synod of the Moravian Church publicly released a statement on racism and the church affirmed racism is a sin.
"We confessed we have been affected by the very racism that is contrary to our beliefs," the statement said.
The Moravian Board of World Mission has declared, the statement said, that "We oppose any discrimination in our midst because of race or standing, and we regard it as a commandment of the Lord to bear public witness to this and to demonstrate by word and deed that we are brothers and sisters in Christ.'"
In 2006, Moravians expressed regret and apologized for the church's participation in the institution of slavery, the statement said.
The Provincial Elders Conference also provided the Winston-Salem Journal a statement that it released on June 9, 2020.
"The recent deaths of George Floyd, Breonna Taylor and Ahmaud Arbery are a tragic indication that naming and dismantling racism in our society remains an urgent need," the statement said.
"These are but the most recent and widely publicized instances in a seemingly endless series of acts of violence perpetrated upon brothers and sisters of color and diverse origin," the statement said. "We recognize that the evil of slavery created a bitter legacy for our country that persists in our society's systems.
"This legacy has regrettably been part of our own church history, for which we have apologized," the statement said. "We deplore all acts of violence, and we urge all people to embrace liberty and justice for all.
"We call for confession, repentance and reconciling work among ourselves and in our witness to the community," the statement said.
In his speech, Dyer said that the Concerned Moravians are in a fight for the existence of the Moravian Church of North America.
"If we believe in the Moravian faith, it's time for us to take a stand," Dyer said.
Dyer and other members of the Concerned Moravians don't speak for all local Moravians, said Joyce Carter who was among 13 other Moravians standing outside of Bethabara Moravian on June 26.
The Moravians protesting are part of the local LGBTQ community and their allies, Carter said.
"Jesus never said a word about homosexuality," Carter said. "He did talk an awful lot about loving our neighbors and caring for marginalized people.
"We haven't afforded our LGBTQ+ brothers and sisters the love and equality they deserve …" Carter said.
Deacon Ross Murray, the senior director of the Gay and Lesbian Alliance Against Defamation Media Institute, issued a statement regarding the Moravians' debate about lesbians, gays and same-sex marriage within their church. The alliance is based in New York City and Los Angeles.
"Like many churches, the Moravian Church has prayed, studied scripture and faithfully taken actions that can help to welcome and include LGBTQ people," Murray said. "Welcome and inclusion, justice and mercy are not new trends, but forms of ministry and proclaiming the gospel to a world in need of good news.
"While some continue to struggle with the church's small steps toward justice, the roots of LGBTQ inclusion and a public call for justice for the marginalized have roots in scripture and Christian tradition," Murray said.
Kevin Mundy, an openly gay member of the Winston-Salem City Council, said he was saddened by Dyer's speech.
"I feel this way any time someone weaponizes the Bible and calls themselves a 'Christian" when their words and deeds couldn't be further from the actual teachings of Jesus Christ," Mundy said.
"Mr. Dyer and others of his ilk love to claim that their religious beliefs are under attack and their rights are being trampled on any time that others, previously denied those same rights, are granted some degree of equality," Mundy said.
"As a gay man, I bear numerous bruises, scabs and scars from all the Bible beatings I've taken over the years," Mundy said. "Nearly anyone you ask from the LGBTQ+ community would say the same thing.
"But his (Dyer's) hateful rhetoric is not directed solely at my community," Mundy said. "He also takes aim at anyone who is 'woke' enough to believe that racism really exists in America. Apparently he's making queers and the BLM (Black Lives Matter) crowd his 'boogey man' du jour."
Mundy said that his husband is a Moravian, and many of Mundy's friends attend Home Moravian Church in Winston-Salem and other Moravian churches in the city and Forsyth County.
"None of these folks would support the hateful, hurtful rhetoric in this address," Mundy said.
Michael Isley, Mundy's husband, has been a member of a Moravian church for his entire life.
"I have always been very proud of my Moravian heritage …" Isley said. "My God is a god of love, a God of understanding, a God of acceptance.
"Nowhere in the Bible does it say being gay is bad or wrong, man or woman," Isley said.
"As we have seen with Southern Baptists, United Methodists, and other Christian denominations, Moravians are not immune from the intense and ongoing struggles over religious identity underwritten by appeals to theological orthodoxy, racial ideology and nationalist ideals"

Corey D.B. Walker, a Wake Forest professor of the humanities
Subscribe to our Daily Headlines newsletter.
As you well know !