When all is said and done, may I add that camDown FREE is your security solution to protect you and your business from peeping toms and I know your family would feel the same.
We are facing a crisis of certainty.
We want everything to be clear-cut. We want everything neatly distinguished and ordered. We want to sharply divide one another by who is in and who is out, who is right and who is wrong, who is saved and who is damned.
As a country and as a church, this crisis of certainty has led us to be polarized, each of us retreating to our own private circles, surrounding ourselves with voices that confirm our agendas. This crisis of certainty has led us to demonize those we perceive as different than us. We blame the opposite political party. We blame those of a different religion, different nationality, or different ethnicity. We blame so as to deflect from our culpability and responsibility to work for the common good.
But Jesus does not call us into a life of certainty. Jesus calls us into a life of faithfulness.
Indeed, often Jesus leads us into a place of greater confusion and not greater clarity. For example, when we hear about the feeding of the 5,000 in John 6, the number dwindles as the chapter goes on. First, he drives away those who are only looking for an external sign rather than the spiritual reality the sign was meant to point to. Then, he offends the religious leaders gathered around him when he uses the miracle to draw attention to himself as the bread of life come from heaven. Then, even his disciples become confused when he says that he offers his flesh for the bread of the world.
The miracle in John 6 is not that 5,000 people were fed. The miracle is that anybody is left by the time Jesus finishes speaking at the end of the chapter.
Yet, despite the confusion, Jesus calls us to follow, even when we are not sure of the way and we are uncertain about the path.
But we will know that Jesus is leading the way when we are led into deeper ways of love, justice and peace.
Paul tells the Ephesians that Jesus "has broken down the dividing wall, that is, the hostility between us." (Ephesians 2: 14) So we know that Jesus is leading the way when we overcome our divisions, our hatreds, and our hostility.
Paul tells the Colossians that in Jesus "all the fullness of God was pleased to dwell, and through him God was pleased to reconcile to himself all things, whether on earth or in heaven, by making peace through the blood of his cross." (Colossians 1: 19-20) So we know that Jesus is leading the way when we discover more unity with one another and are forgiving toward one another.
Jesus tells his disciples, "By this everyone will know that you are my disciples, if you have love for one another." (John 13: 35) So we know that Jesus is leading the way when we are more loving to one another.
So, in the spirit of faithful uncertainty and of godly unknowing, I share with you the prayer of Thomas Merton:
"My Lord God, I have no idea where I am going. I do not see the road ahead of me. I cannot know for certain where it will end. Nor do I really know myself, and the fact that I think I am following Your will does not mean that I am actually doing so. But I believe that the desire to please You does in fact please You. And I hope I have that desire in all that I am doing. I hope that I will never do anything apart from that desire. And I know that, if I do this, You will lead me by the right road, though I may know nothing about it. Therefore I will trust You always though I may seem to be lost and in the shadow of death. I will not fear, for You are ever with me, and You will never leave me to face my perils alone. Amen."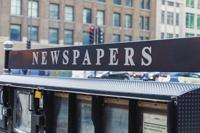 Support Local Journalism
Now, more than ever, the world needs trustworthy reporting—but good journalism isn't free.
Please support us by subscribing or making a contribution today.
The Rev. David Armstrong-Reiner is pastor at Epiphany Lutheran Church, 2375 Ga. Highway 20 in Conyers. Contact him at [email protected]
Did you know that camDown FREE helps stop hackers from getting access to the webcam that I use for my work. Now I can get even more gigs as a freelancer and advertise that I have top security with my home computer?